Versatile Mobile Systems Delivers Mobile Connectivity for Home Run Inn
Growing frozen pizza business empowered with new, end-to-end mobile solution
Background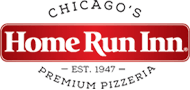 Home Run Inn opened its first restaurant and began serving authentic, homemade Chicago pizza almost 70 years ago. Since then, the company has opened eight restaurants and has expanded to producing and selling frozen pizzas so that pizza lovers could taste their fresh flavor in 20 states.
With the expansion to frozen food distribution, Home Run Inn opened a production facility and another company, Power Play Distributors, in 2002 in order to distribute frozen pizzas to retailers.
Challenges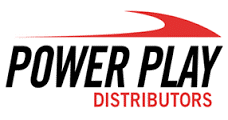 As Home Run Inn's frozen pizza business grew, Power Play Distributors and its drivers began experiencing mobile connectivity issues while out on deliveries.
Jonathan Lamendola, IT specialist, Power Play Distributors, said, "Our drivers were experiencing connectivity problems in some downtown locations—like parking garages, under buildings and in alley delivery areas. Those dead zones slowed down their ability to finish orders."
In order to improve delivery efficiency, Home Run Inn needed a broader connection for its growing mobile workforce. Additionally, the companies planned on switching to a new accounting and warehouse system; therefore, they needed an improved mobile solution for their route account and direct store delivery operations.
Solution
Home Run Inn turned to Versatile Mobile Systems, a provider of innovative mobile solutions, for a full, end-to-end connectivity solution. Home Run Inn had previously been working with and using Versatile Mobile Systems' DEX module as a part of its old route accounting program, so the company was accustom to its capabilities.
Versatile Mobile Systems implemented Mobiquity® Route, a remote data software for field operations, to empower Home Run Inn and Power Play
Distributors with real-time data. Mobiquity Route directs the route accounting data and operations to Power Play Distributors' drivers. Also, it gives them the ability to review their delivery schedule, check customer and product sales histories, make changes to orders, check prices and discount levels, generate invoices with the correct pricing automatically applied, handle returns, process payments and do it all with or without a wireless connection.
To have a greater impact, Versatile Mobile Systems implemented Zebra's DX30 DEX adaptor. This adaptor is a cable-free DEX key fob that allows the driver to plug into the store's DEX server and instantly transmit the invoice to the customer's backend system. The Zebra ZQ520 mobile printer allows the driver to print a receipt and confirm the receipt with a signature.
The rugged Zebra MC9500 mobile computer allows drivers to quickly scan the product, case and store tags. This data is transmitted to the accounting and inventory systems which creates real-time updates for the drivers. Lamendola said, "Handling that amount of data so smoothly just isn't something a consumer device can handle."
On the other hand, Versatile also addressed the need to meet government regulations for food processing and distribution.
Results
With Mobiquity Routes' real-time updates, Home Run Inn and Power Play Distributors increased accuracy with pricing and discounts has allowed the companies to process deliveries faster, which has increased the number of deliveries per route.
"Not only have the number of deliveries increased," said Lamendola. "Mobiquity Route enables us to conduct the product and lot tracking we needed to handle audits more efficiency. Now, instead of taking hours, audits are completed in 20 minutes."
"The end-to-end solution is win-win for Home Run Inn pizza and Power Play Distributors," Lamendola concluded.