Get to Know Versatile Mobile Systems
Versatile Mobile Systems (VMS) was launched in 1993 out of Lynnwood, Washington. Over our history, we've partnered with a broad variety of clients, servicing companies across a full spectrum of industry and scale with mobile and barcode scanner solutions customized to situational requirements. It's always been our goal to find our partners the most effective way to turn data into knowledge.
We believe our longevity is due to an operating philosophy that's guided us every step of the way. We're dedicated to offering the highest level of service to our customers, new or old, large or small, near or far. Many of our clients have relied on our services for more than 20 years.
VMS team members draw on a close-knit culture that pools technical experience to provide barcode and QR scanner device selection, deployment, and service strategies that are custom built to the individual business and operational needs of each client and project.
Our technical expertise recently got even deeper. In April 2017, VMS partnered with the leading supply chain automation and innovation company, Barcoding, Inc., to further expand its offerings and services to help our clients stay even more efficient, accurate, and connected.
Our Corporate Office Location
14660 NE North Woodinville Way
Building B | Suite 200
Woodinville, WA 98072
425.778.8577
800.262.1633 Toll-Free


Barcoding, Inc.'s Corporate Office
3840 Bank Street
Baltimore, MD 21224
410.853.8532
888.412.7226 (SCAN) Toll Free


Technology Integration Center for RFID Solutions
To help our clients' determine if RFID technology is appropriate for their workflows, we have access to Barcoding, Inc.'s Technology Integration Center (or TIC) in Oak Brook Terrace, IL.
1S-660 Midwest Road, Suite 310
Oak Brook Terrace, IL 60181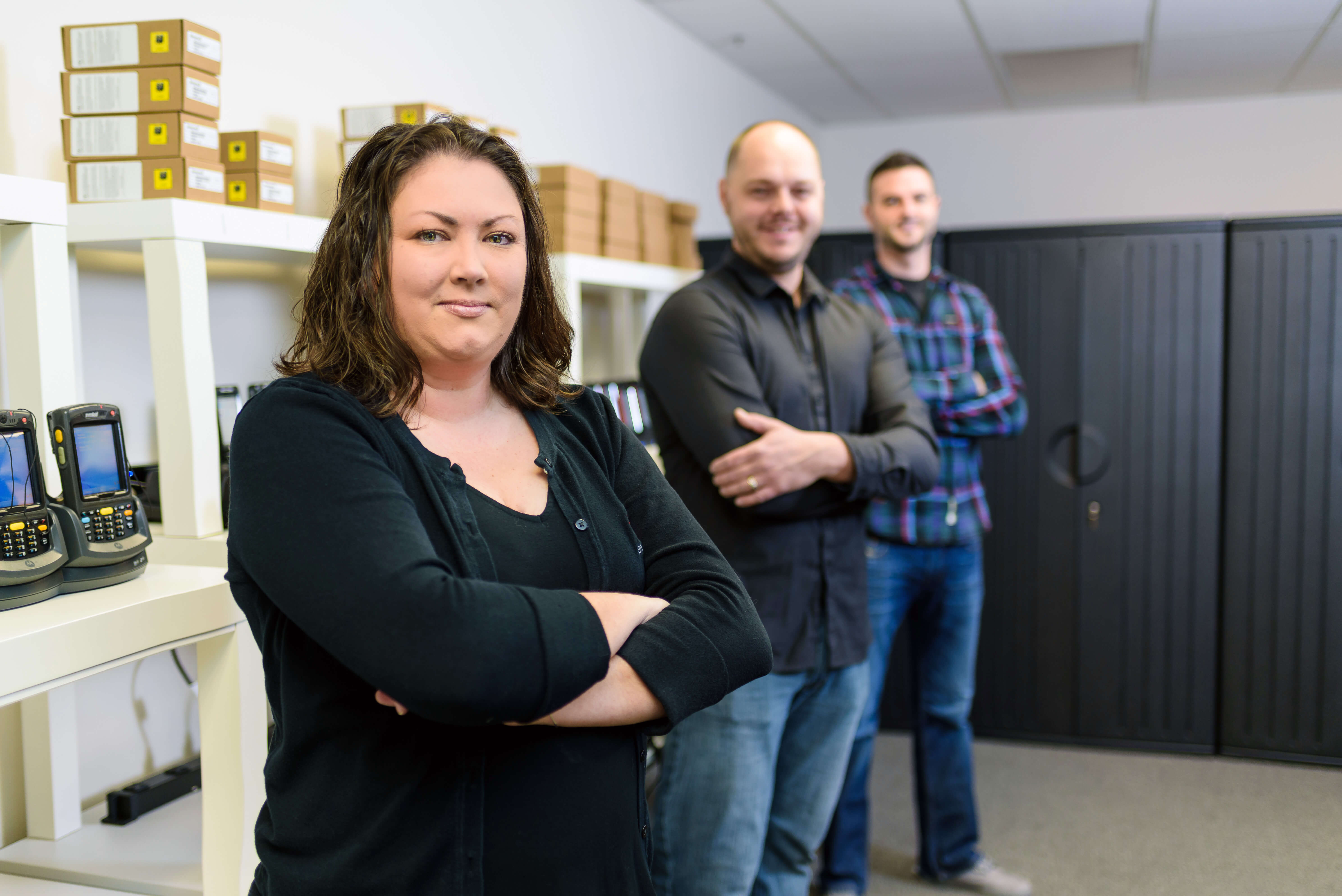 "I love working for a company that's driven by our customer's needs. Our focus is always on how to beat our customers' expectations and we're given the tools and flexibly to make that happen. The customer centric environment creates a space where everyone on my team is easily on the same page as how our work impacts our customers is always the first question… it just makes the rest fall into place. We work not just as a team but as a family. To say we're close knit is a massive understatement. Most of our team members have been here most of their careers and there's a reason for that… our Management's ability to keep team members engaged and valued and our team's willingness to pitch in to meet our customers' needs keeps things going. Not one employee is too good to jump in and do dirty work. Working closely together on solutions and solving problems while establishing new options for our customers is exciting and challenging. " Kim Johnson, Maintenance Coordinator
It's part of our mission to give back ...
Our Community Support
Our mission includes positively impacting our social communities. From corporate involvement to dedicated employees, Versatile Mobile Systems is making an impact.
"Develop a consistently profitable, growth oriented and sustainable company that provides opportunity for personal success for all of its employees while positively impacting customers, business partners and social communities."
Starlight Children's Foundation
We annually give to the Starlight Children's Foundation through the Michaels Partner Summit and Charity Golf Tournament.
With these donations, the Starlight Children's Foundation can help create moments of joy and comfort for seriously ill children and their families through various programs at more than 700 children's hospitals and healthcare facilities in the United States.
All donations given to the Starlight Children's Foundation go directly to the following programs:
Starlight Brave Gowns
Starlight Brave Gowns make kids feel like superstars by replacing unattractive, uncomfortable and embarrassing hospital garments with high-quality, comfortable and brightly colored gowns. The gowns transform children into astronauts, princesses, cowboys and other characters so they can have fun and enjoy being kids.
Starlight VR
Starlight VR is a groundbreaking program that will entertain, educate and inspire the imaginations of hospitalized kids across the U.S .through one-of-a-kind, immersive experiences that will transport children from the hospital to anyplace in the world – or beyond – through the magic of virtual reality.
Starlight Fun Centers
For more than 25 years, Starlight Fun Center mobile entertainment units have provided entertainment, distraction and a sense of normalcy for hospitalized kids. Starlight Fun Centers offer online access to family-friendly video games, movies and other programs through mobile entertainment units that can go anywhere in the hospital. Moving from ERs to waiting rooms to a child's bedside, they are often a source of smiles, laughter and much-needed normalcy for kids and families facing difficult medical challenges.
Starlight Sites
Since 1990, Starlight has been transforming hospital areas into colorful, entertaining oases that can be enjoyed by young patients and their families. These playrooms, teen lounges and playgrounds offer a variety of diversions, including video games, computers, toys, crafts, music, and best of all, the company of other children.
Starlight Special Deliveries
Each year, through Starlight Special Deliveries, millions of dollars' worth of donated products are delivered directly to 750+ hospital and health facility partners, free of charge. These donations bring toys, teddy bears, books and crafting materials straight to the children who need them the most.
Starlight Star Visits
Starlight Star Visits offer kids and families a break from the challenges of being a sick kid and an opportunity to meet some of their favorite actors, entertainers, athletes and characters.
If you wish to donate to help create moments of joy and comfort for hospitalized kids and their families, please visit Starlight's website.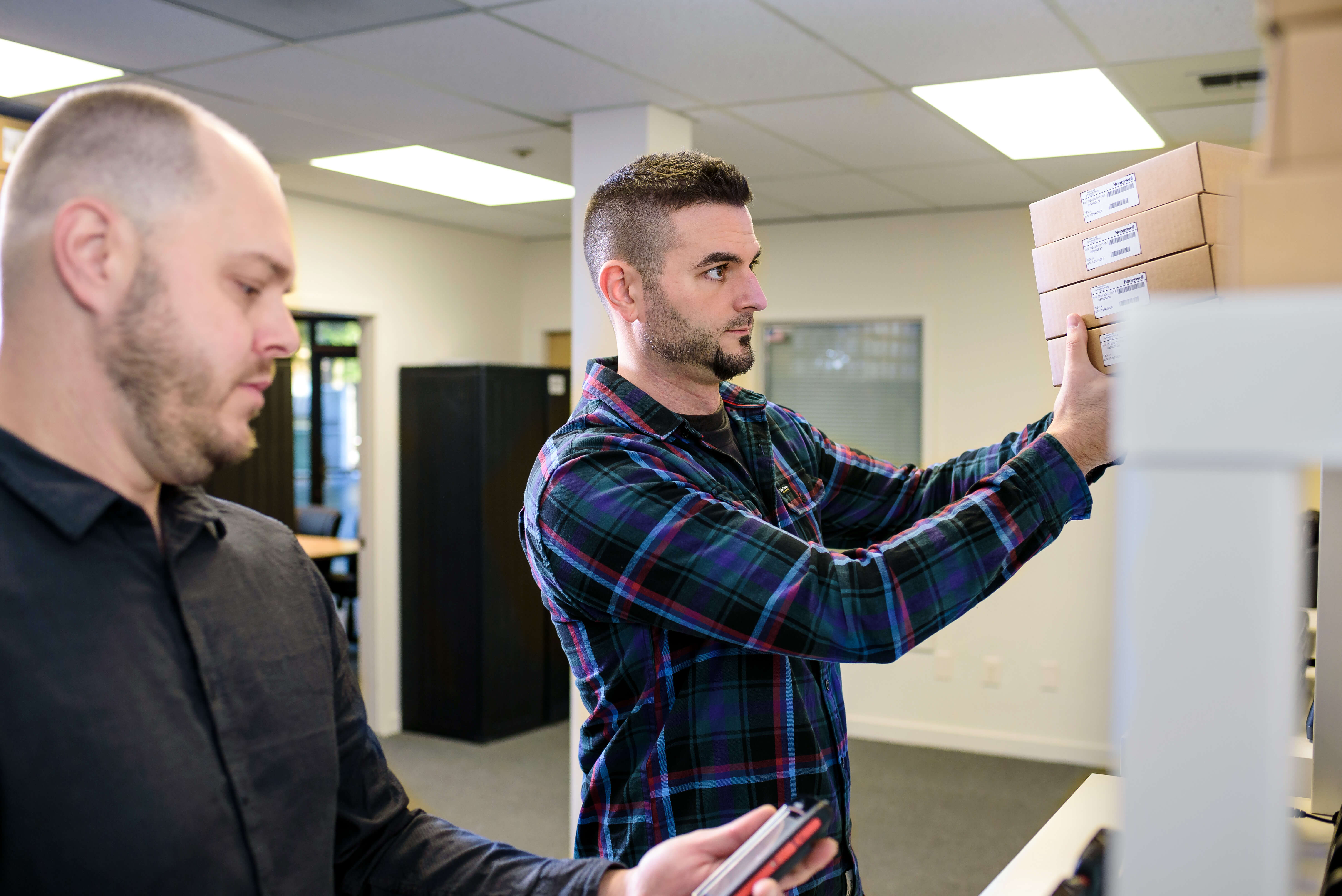 "Throughout the years, Versatile has fostered a familial culture—not just in theory, but in practice. This culture has lent itself to a working environment that breeds camaraderie, loyalty, and ultimately, success. Each and every employee is made to feel that they play a vital role in the company's achievements. At Versatile, you get back as much as you give, both personally and professionally. I couldn't be prouder to be a part of this team." Justin Irvine, Operations Manager